Product Detail
Product Tags
| | |
| --- | --- |
| Place of Origin:Jiangsu, China | Brand Name:Hongchen |
| Model Number:1.49 | Lenses Material:Resin |
| Vision Effect:Single Vision | Coating:UC |
| Lenses Color:Clear | Diameter:70/75mm |
| Index:1.49 | Material:CR-39 |
| RX Single Vision (SPH & ASP):SPH | MOQ:1 Pair |
| Product Name:CR39 SUN LENS | RX Lens:available |
| Specific Gravity:1.32 | Abbe Value:58 |
| Delivery Time:Within 20 Days |   |
Our regular 1.5 index CR39 lenses are plastic and suitable for general purpose. These lenses offer outstanding optical quality and durability.
CR39 is most basic lens type. It's ideal for normal prescriptions. 
This lens is made of CR-39 plastic, which is a polymer (a large molecule composed of many repeated subunits, known as monomers). HEre's a fun fact, CR-39 gets its name because it was the 39th formula of a plastic developed by the Columbia Resins (hence "CR") project in 1940.
CR39 (Plastic)
--Lightweight organic material

--Very good optical performance even for high prescriptions

--Suitable for working with chemicals and paints / varnishes

--Mechanical strength class "S" (falling ball test)

--Good scratch resistance due to hard layer (optional)

--The middle of the lens should always be thicker in order to meet the requirements for tensile strength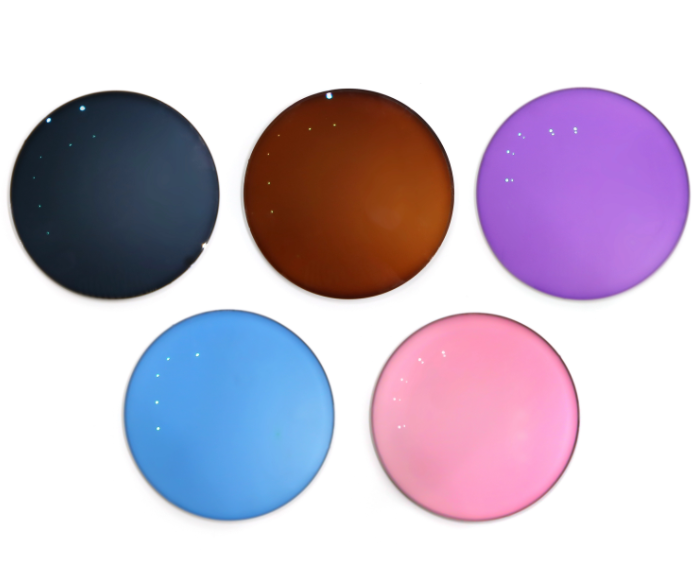 About Sun Lenses
Whether you enjoy rigorous sports or less strenuous outdoor activities, your eyes need protection. Sun lenses offer a wide range of features and benefits to suit every lifestyle and vision correction need in direct sunlight and bright environments.
What is UV?
The sun is the main source of Ultraviolet (UV) rays, which can cause damage to your eyes. The sun emits 3 types of UV rays: UVA, UVB and UVC. UVC is absorbed by the Earth's atmosphere; UVB is partially blocked; UVA rays are not filtered and can therefore cause the most damage to your eyes. While a variety of sunglasses are available, not all sunglasses provide UV protection – it is important to choose lenses that offer UVA and UVB protection when purchasing sunglasses. Sunglasses help prevent sun exposure around the eyes which can lead to skin cancer, cataracts and wrinkles. Sunglasses are also proven safest visual protection for driving and provide the best overall wellness and UV protection for your eyes outdoors.
What types of lenses are available?
---Polarized Lenses: Polarized lenses reduce glare-causing reflections from various surfaces and are popular for boating, fishing, biking, golfing, driving and other outdoor activities.

---Blue Light Filtering Lenses: The sun is a source of High-Energy Visible (HEV) Blue Light, which could potentially lead to eye strain, eye fatigue and disruption in normal sleeping patterns. Lenses that filter blue light are popular with skiers, hunters, boaters and pilots who use the lenses to heighten contrast2.
---Gradient Lenses: Gradient lenses are tinted from the top down – the top of the lens is darkest and fades to a lighter color at the bottom of the lens. Gradient lenses are good for driving, as they protect your eyes from overhead sunlight but allow more light through the bottom half of the lens so that you can see your car dashboard clearly3.
---Double Gradient Lenses: Double gradient lenses are tinted from the top down and from the bottom up – this causes the lens to be darkest at the top and bottom of the lens, while the middle of the lens has a lighter tint. Double gradient lenses are ideal for a day at the beach, as they protect eyes from overhead sunlight and light reflecting off sand, water and other reflective surfaces4.

---Photochromic Lenses: Photochromic lenses automatically adapt to changing light conditions whether indoors or outdoors to enhance your vision in every situation.

---Mirror Coatings: Mirrored lenses provide UV and glare protection with fashionable mirror color options.

---Anti-Reflective Coatings: Anti-reflective coatings reduce glare for the best possible vision; some anti-reflective coatings are also available with UV protection to shield your eyes from UV rays.
SPECIFICATIONS

INDEX

 1.49

VISION EFFECT

 Single Vision

DESIGN

 Spherical

PHOTOCHROMIC

 No

LENSES MATERIAL

 CR39

COLOR

 Gray, Brown,   Green,   Yellow

ABRASION RESISTANCE

 6-8H

DIAMETER

 70/75mm

COATING

 UC

It provides solar protection in exteriors,returning to have a lower level of absorption in interiors

Can be used equally well throughout the year,in all climates and for many different activities

Payment&Shipping Terms

Port

 FOB SHANGHAI

MOQ

 2000 pairs

Supply ability

 10000 pairs per   day

Power Range

 Plano 0.00 

Main Features

It protects your eyes from each kind of eye disease by completely screening the UV rays

1 year quality guarantee
Delivery & Packing
Envelops(For choice):
1) standard white envelops
2) Our brand "Hongchen" envelops
3) OEM envelops with customer's Logo
Cartons: standard cartons:50CM*45CM*33CM(Every carton can include aroud 500 pairs ~600 pairs finished lens, 220pairs semi-finished lens.  22KG/CARTON,0.074CBM)
Nearest shipping Port  : Shanghai port
Delivery Time :
| | | | |
| --- | --- | --- | --- |
| Quantity(Pairs) | 1 - 1000 | >5000 | >20000 |
| Est. Time(days) | 1~7 days | 10~20days | 20~40 days |
If you have any special requirements, can contact with our sales people, we can do all series service similar as our Domestic brand.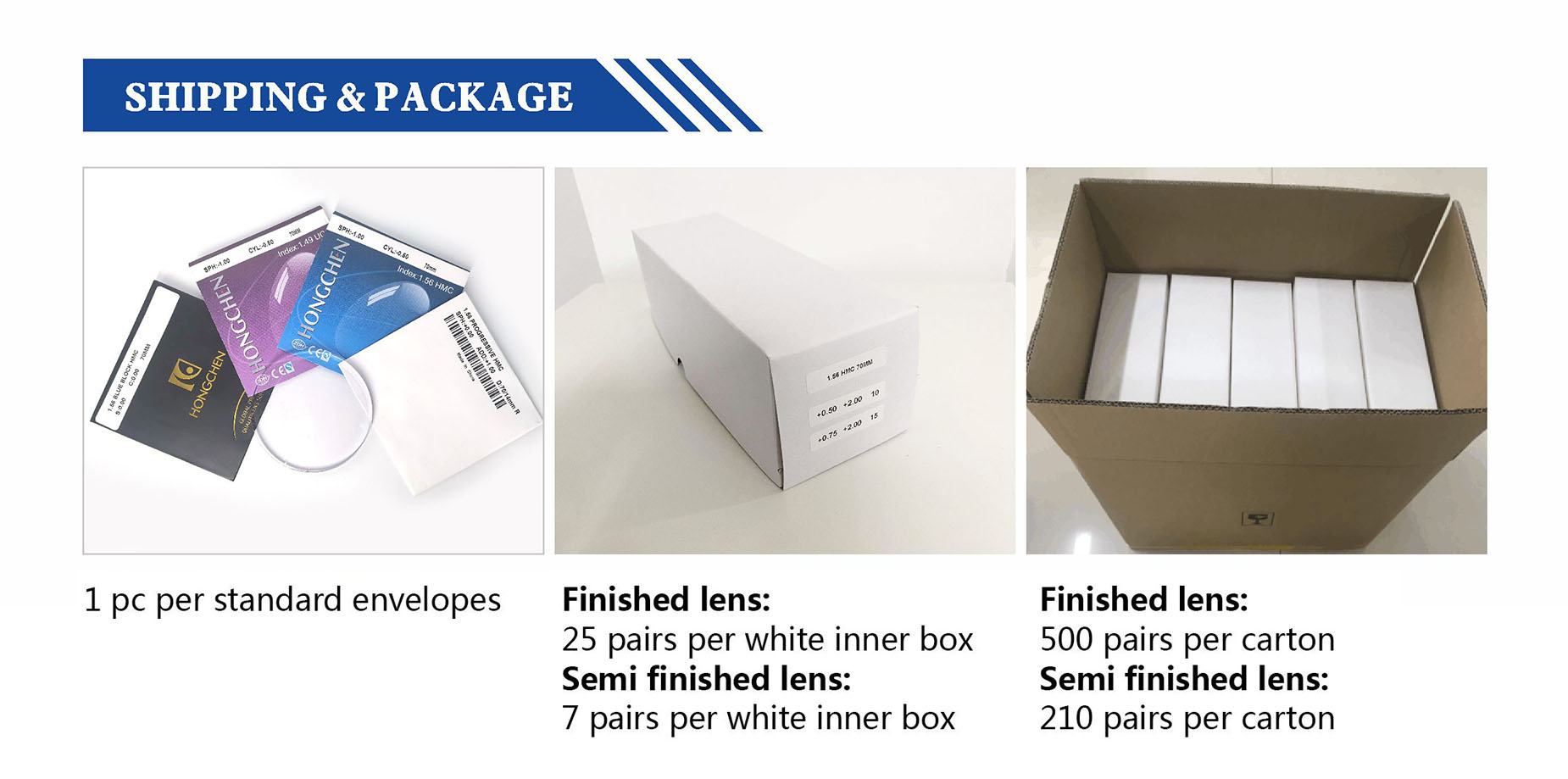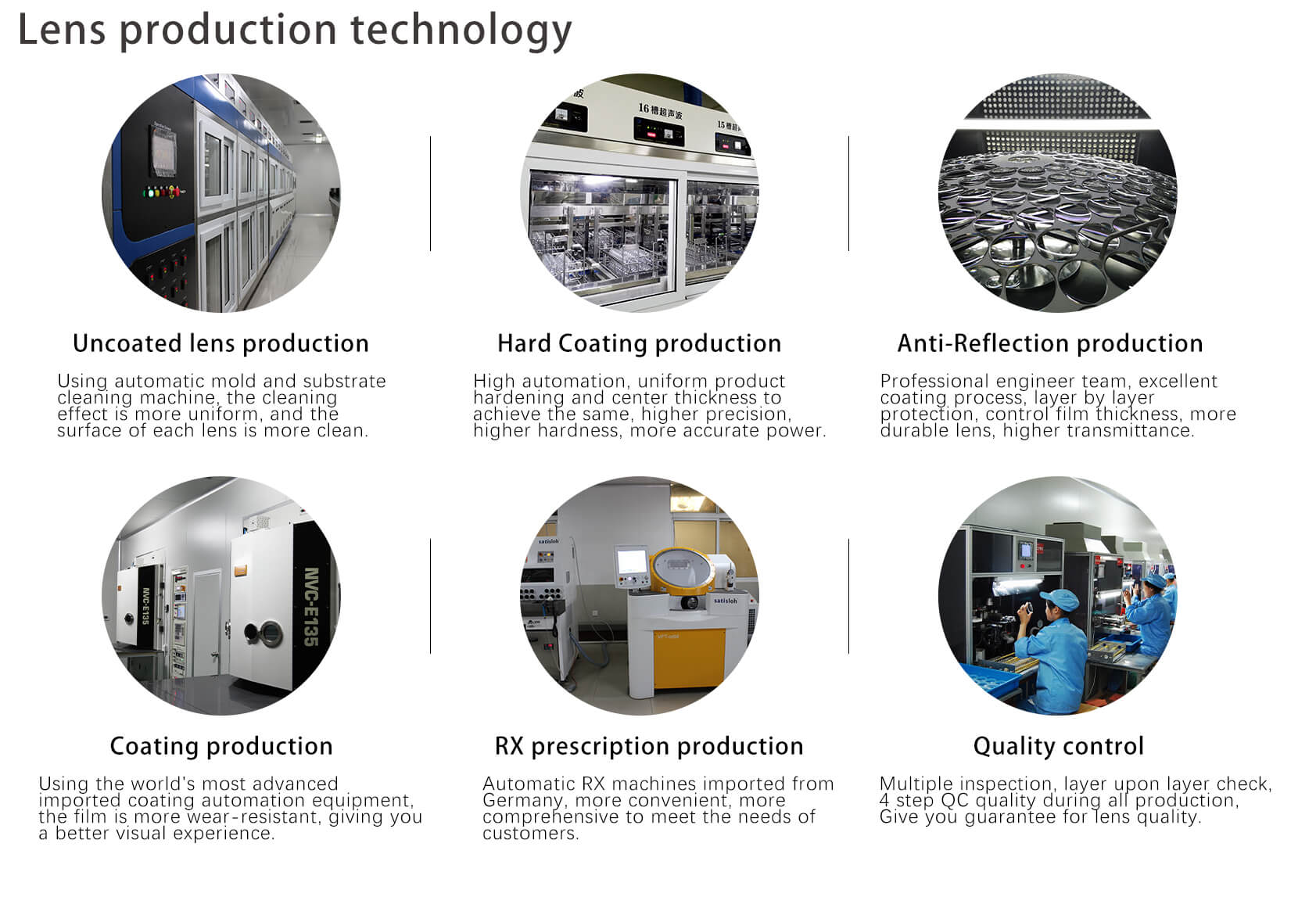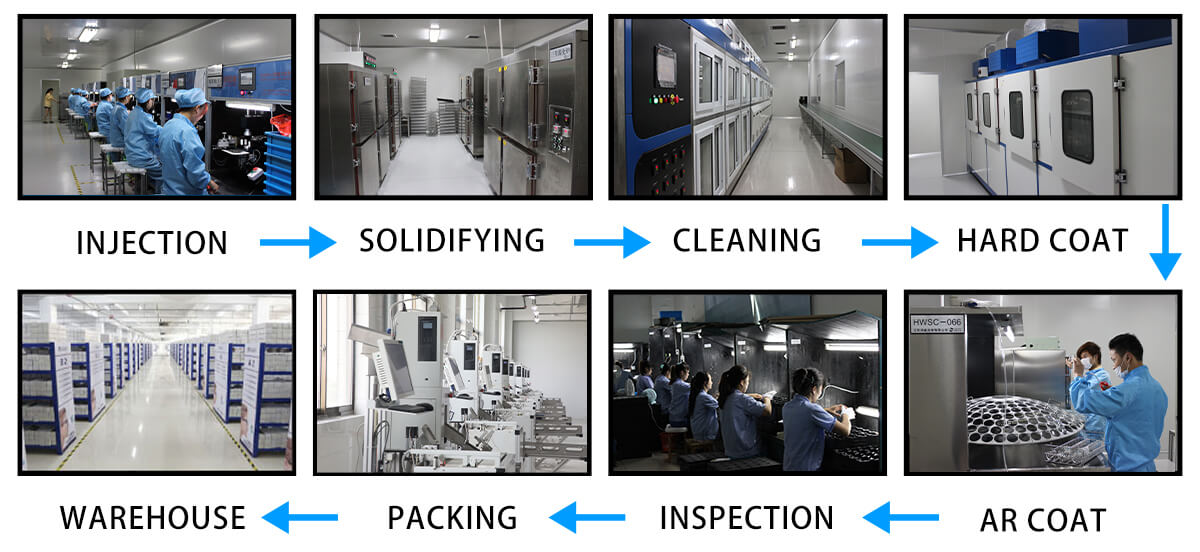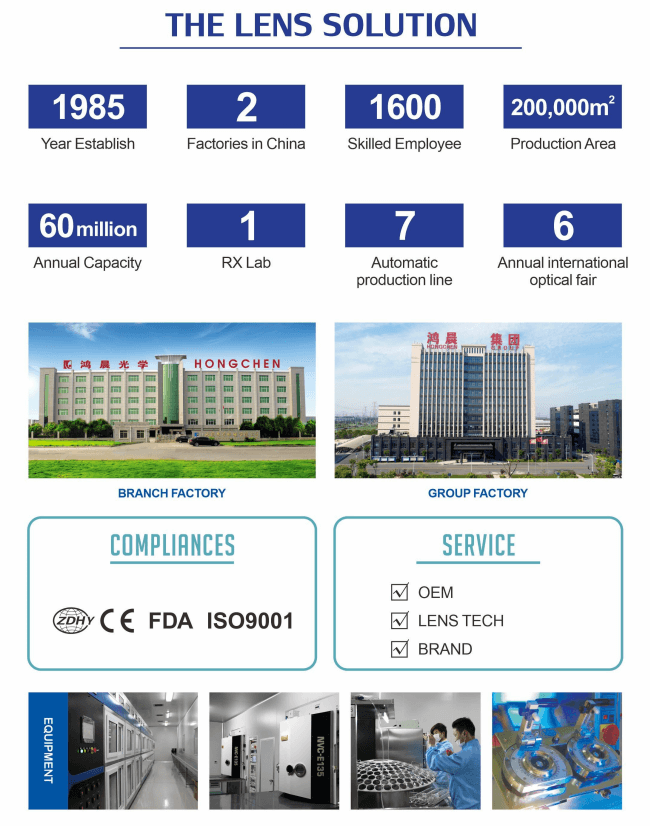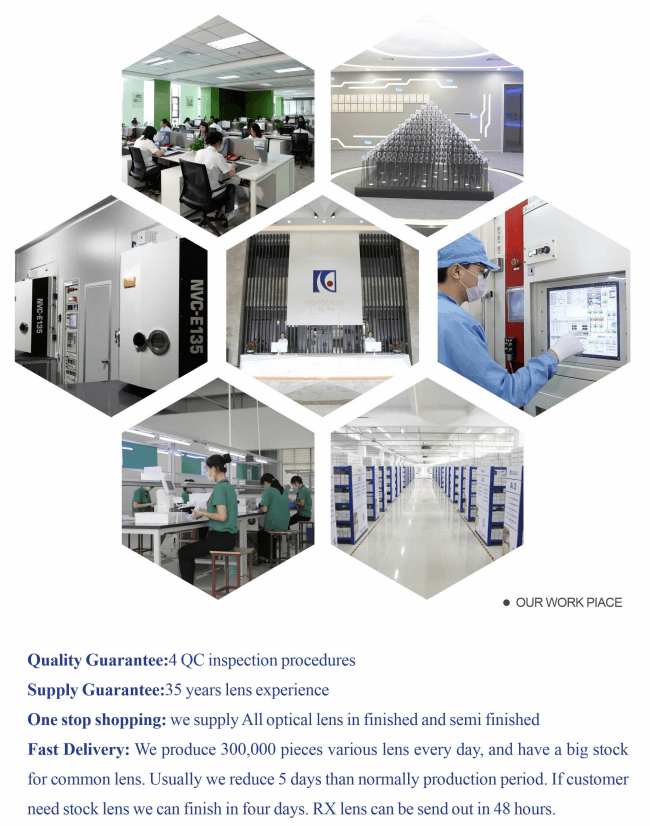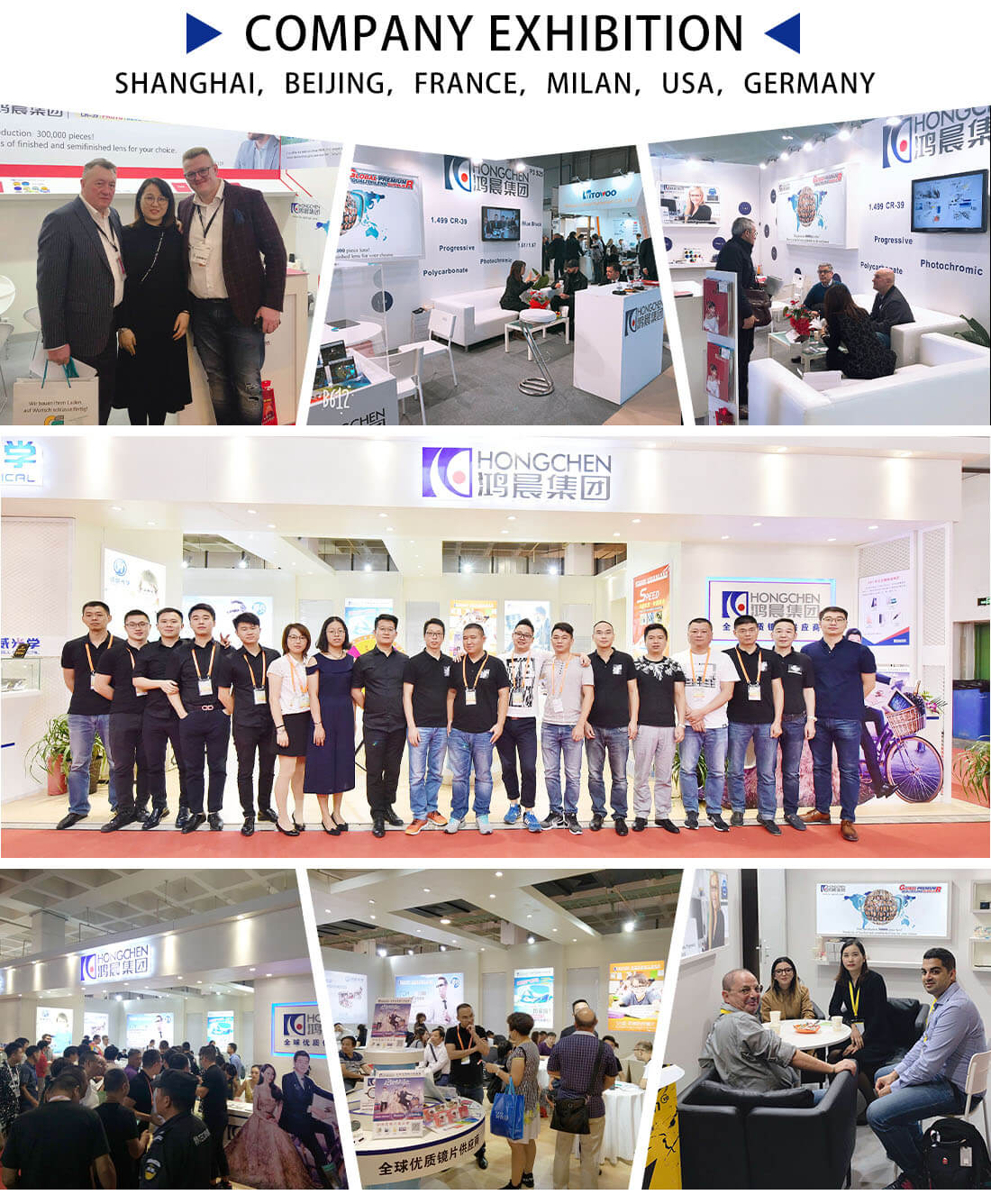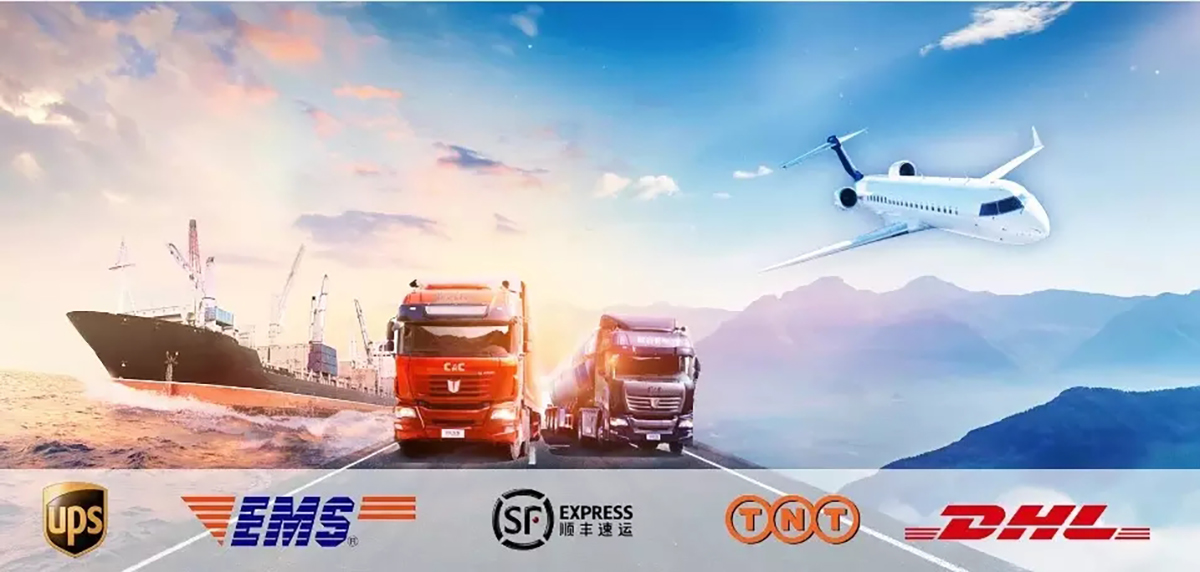 ---
Previous:
1.50 1.49 POLARIZED MIRROR LENS
---
Write your message here and send it to us